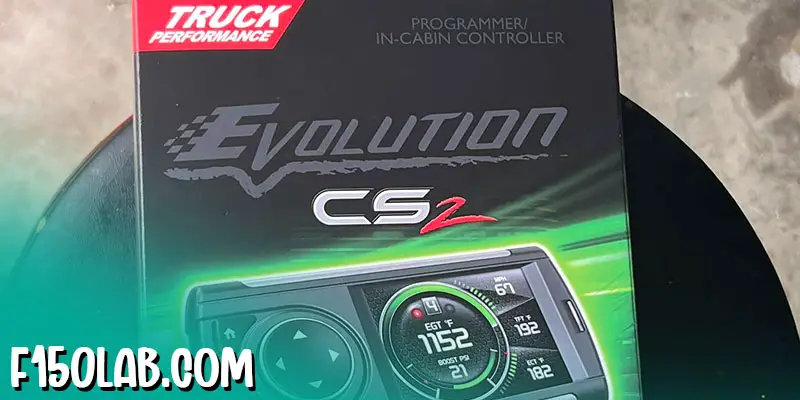 With the help of tuners, you can easily improve the performance of your Ford F150 Ecoboost engine.
However, finding the suitable one among hundreds of incompatible and low-quality tuners is definitely a daunting task.
Luckily, after hours of research, I have compiled a list of the best tuners for F150 Ecoboost that genuinely enhance the overall performance.
So which one should you get? Let's find out.
---
7 Best Tuners for F150 Ecoboost – [Top Picks of 2023]
For your convenience, I compiled a detailed list so that you can have a good glance at each one of them and choose the tuner that you like the most.
1. Best Overall – SCT X4 7015 Power Flash
What I Like and Dislike
Real-time data measurement.
Bright backlit display.
Manually adjustable.
Easy updating process.
Doesn't support WiFi.
Only stores ten tunes.
Lack of storage expansion.
In terms of tuning your engine, it is useful if the tuner you are getting can measure the nitty-gritty aspects of your engine in real-time. By measuring the data in real-time, you can adjust the tuning settings however you want.
If you ask my opinion, the SCT X4 power flash is one of the best tuners I have ever tried out.
Its manufacturer, SCT, designed it with the intention of measuring data like air/fuel ratio, MPG, etc., and give you an edge in tuning your vehicle performance.
As you might tell from the specs, it is a tuner that can go a long way in your tuning journey with its custom tuning settings and instantaneous data measurement.
With a tuner like this, you can easily tune your EcoBoost using the preloaded dyno tune files or set it up yourself with the ten customizable custom tune files.
You can also update the software onboard by downloading the updates yourself and install them with the USB cable interface.
Many truck owners struggle with modern-day software, and operating them is undoubtedly a difficult task for some of the more complex ones.
What I think this tuner achieves is that it assists you in tuning your vehicle with the data measurement and ease of software updates.
---
2. Best Value – DiabloSport inTune i3 Platinum
What I Like and Dislike
Onboard dyno performance programs.
Easy Tune mode for simple installation.
Can be updated using Windows or Mac.
Advanced data logging system.
CMR Custom tuning network.
No USB connectivity.
No significant change in MPG.
Tuning is certainly a lucrative customization option that many truck enthusiasts dream of. But some of the tuners out there cost much, much more than the average F150 EcoBoost owner can afford. 
If someone asked me to recommend a starting point for tuning that doesn't break the bank, I would wholeheartedly suggest the i3 Platinum tuner by DiabloSport.
In terms of budget tuning, it is one of the best options out there.
From the specs above, you can tell that it isn't a tuner that you should take lightly. You'll be surprised by the amount of freedom in customization it offers.
It is a tuner that you can effortlessly use to get the maximum output out of your EcoBoost.
One of the best things about this tuner is the CMR custom tuning system. It is an absolute treat to use as it uses the CMR network to provide you all kinds of custom tunes without having to go anywhere.
If you are a beginner, you won't have a hard time installing this tuner as it has an Easy-Tune mode that makes the installation process extremely straightforward.
You won't have to worry about data not saving as it automatically logs the data into a database using the network.
---
3. Best for Versatility – Superchips FlashPaq F5
What I Like and Dislike
HD display panel with improved GUI.
Increased memory for faster processing power.
Speedometer correction system.
Manually adjustable rev limiter.
Software can be updated using a USB.
Old firmware may get corrupted.
No storage expansion.
If you own more than 2-3 vehicles, it can be tough tuning all of them as you need to buy a lot of tuners and set up different tuning settings with every one of them.
You could easily solve this problem if you could use the same tuner for every vehicle.
Well, fret not, as I have the perfect tuner for you. The FlashPaq F5 is a tuner that is unparalleled with its versatility. You can hook it up to any vehicle you want and set it up very quickly.
So, what you have here is a tuner that can shape according to the vehicle you are setting it up for. You can use it with multiple vehicles without having to worry about compatibility or losing all of your settings.
I found its added memory very helpful since it improved processing power by a ton. More processing power means more versatility as it quickly adapts to any vehicle you install it.
As for additional features, you can update the software or download custom tunes using a USB cable interface.
The tuner has exceptionally quick read and write speeds, meaning it is excellent at showing real-time data.
---
4. Best for Beginners – Innovative Performance Chip Programmer
What I Like and Dislike
Increases horsepower by 35HP.
Grants an MPG boost of +5.
Optimizes air/fuel ratio.
Easy installation process.
No software complexity.
Can't be manually adjusted.
Canned tunes may have their downsides due to not being manually adjustable, but they are your greatest friend if you are just starting out.
They are a great starting option for someone looking to improve the mileage or torque of their EcoBoost vehicle.
If you are a beginner but don't know where to start, the performance chip by Innovative is a good starting point.
It is a canned tune that improves everything from horsepower to throttle response in the EcoBoost Engine.
This is one of those tuners that are easy to use for anyone looking to tune their truck. You can connect it to your vehicle and consider the installation complete. 
In terms of benefits, you are looking at a horsepower increase of 35 HP and an MPG boost of +5. It optimizes the air to fuel ratio of your vehicle and heavily improves the efficiency of the engine.
If you are worried about damaging the parts of your vehicle, you can rest assured since it doesn't damage or change any aspect of the engine mechanically or technically.
Since it is a canned tune, you can practically connect to any vehicle of your choice, and it will work immediately.
You don't even have to mess around with software or computers since the setting is already done by the manufacturer!
---
5. Best for MPG Boost – Bully Dog GT Platinum
What I Like and Dislike
Bright heads-up display.
Monitors 15 performance attributes.
Preloaded dyno tunes.
Improves fuel economy significantly.
Stores up to 10 custom tunes.
No external storage.
Tuners come in all shapes and sizes since they possess different qualities and attributes. Some have heads-up display systems, while others connect under the dashboard for maximum concealment.
I already talked about an excellent tuner with a heads-up display, but if that doesn't fit your needs or you don't like the look, you can check out the GT platinum tuner by Bully Dog.
It is one of the most feature-laden tuners you can find out there.
Like the previous one you saw, this one also has loads of features that make it easier for you to tune your vehicle.
With the preloaded dyno tunes, you can easily set up a tuning system for your vehicle that significantly improves fuel economy and power output.
You can also manually adjust every aspect and measurement of the EcoBoost yourself and save all of the settings on one of the ten custom presets that come with this tuner.
It also has a factory reset option, making it easier to revert any changes.
If I had to pick my favorite thing about this tuner, it is the fact that it is very precise in its readings and measurements of Ford F150 EcoBoost. This aspect makes it easier to make any further improvements if you want to.
---
6. Best for Storing Extra Tunes – Edge Evolution CS2 Power
What I Like and Dislike
Touch screen display for easy navigation.
Expandable storage and accessory support.
Clear diagnostics and DTC read.
Customizable background.
Adjustable RPM and speed limiters.
Average read and write times.
In the case of tuners, having more programmability means you get more options in the settings and measurements of your EcoBoost engine.
The easy navigation options make it all the easier to fiddle around and find out what setting works best.
If you want a tuner without any complexities, you could check out the CS2 tuner by Edge Evolution.
It is a heads-up display style tuner that has easy navigation buttons, making it easier for you to switch between presets or measurement displays on the screen.
In terms of output display, it has a clear color screen that you can also touch to navigate around various menus and options.
The cool thing about it is that you can apply your own background to the tuner, adding to the customization aspect of this tuner. 
The onboard data logging system ensures you don't miss out on any details about your vehicle, as precise readings are necessary to build a good tune profile.
It has one of the best control systems for limiting speed and RPM. Since both of them are tied together, you can easily balance the amount of RPM and speed your engine is pushing out.
---
7. Best for Optimal Tuning – Hypertech Max Energy 2.0
What I Like and Dislike
Optimal engine tuning system.
Manually adjustable speedometer.
RPM and rev limiter for improving fuel economy.
Automatic transmission adjustment.
Low power requirement.
No storage for custom tunes.
No backlit display.
Many people think tuners are complex since they more often than not stumble a lot trying to figure out the mechanical aspects of their vehicle.
Appearances also play a role here since people won't even look at the bloated mess that is some tuners.
Luckily, if you fall in that tent, I have just the right tuner for you. The max energy tuner by Hypertech looks bland and uninteresting at first glance.
I tell you, that is the entire point. The design is simple so that people don't lose their sleep over unrecognizable jargon and features.
In terms of features, this tuner is nothing new. However, you will never have any trouble with it since it provides reliable and optimal tuning to your F150 EcoBoost.
With the speedometer calibration system, you can adjust the speed of your vehicle that matches the tuning setting effortlessly.
One of the best things about this tuner is that you can adjust the RPM and REV output of your vehicle and limit them accordingly.
Many new drivers struggle with maintaining a good fuel economy, so this is a beneficial feature.
The tuner also automatically adjusts itself to the transmission system, meaning you won't have any problems like the transmission getting messed up or blown engines.
---
Best Tuners for F150 EcoBoost – Buying Guide!
Tuning your F150 EcoBoost might sound scary, but it is easier if you know what to look for when getting a tuner.
Luckily, I've made a neat buying guide that can help you choose a tuner that's ideal for your truck.
1. Compatibility
A vehicle is such a complex machine that it differs from every other vehicle out there. This is especially true with a vehicle like the Ford F150 EcoBoost. 
When you're looking for tuners, you have to make sure that you can install them into the EcoBoost.
Say you get a random tuner from another vehicle or distributor. You plug it in and see that the functionalities of your truck have deteriorated or degenerated.
This is damage that you can't repair in any way. So, you should always check if the tuner you are buying is compatible with your vehicle. 
2. Ease of Installation
Depending on the type of tuner, the process of installation will vary greatly. Custom tunes take a lot of time to install since you have to plug in many cables and set them up according to the specifications you want.
On the other hand, canned tunes are easier to install since they feature an OBDII or USB connection system.
As you only plug the tuner into the dashboard of your F150 EcoBoost, the installation process is made much more accessible.
3. Ease of Use
Installing the tuner is one thing, but setting it up using the readings of your EcoBoost is entirely another matter.
If the tuner is not easy to use, you will have a tough time trying to figure out what goes where.
Some tuners have navigational buttons that help you move around the menus and options with relative ease.
Some of the more exceptional ones have a touch screen that lets you breeze through all of the settings.
4. Display Quality
Having a display panel can make it easier for you to set up your tuner. The display can show you essential information like air/fuel ratio, speed, RPM, revolutions, etc., in real-time.
Get a tuner with at least a backlit display panel. The backlighting will help you see the readings in the dark without having to strain your eyes.
5. WiFi Connectivity
It isn't essential, but having a tuner that supports WiFi connections can significantly make your tuning efficient and convenient.
With WiFi, you can easily download software updates or custom tunes without having to plug an external device into the tuner.
6. Custom Tunes
Having good storage options can help you in the long run if you own multiple EcoBoost vehicles.
Some tuners can save up to 30 or 40 custom tunes, depending on the internal storage space of the tuner.
Always remember to get a tuner that can save up to at least 20 custom tunes with ease.
7. Operating Systems
Most tuner manufactures write their own operating systems that they use in their tuners. Depending on the tuner, you can run multiple operating systems regardless of their base functionality.
Check if the tuner you are buying has the support for multiple operating systems like Windows or Mac.
8. Software Upgrade
In terms of software, tuners offer multiple ways of updating or installing it.
You can either plug the tuner into a computer using a cable and install the software yourself or get a wifi tuner and download the software update without needing a computer.
9. Price
This is a question that I ask myself a lot when I'm looking at tuners. The price and worth of a tuner ultimately rest upon the functionalities and features of the tuner itself.
A rule of thumb I use is to gauge how long I will be using the tuner and for what purpose I will be using it.
If the tuner meets two of these conditions satisfyingly, I can say that the tuner is worth the price I paid.
---
Before You Go …
Hopefully, my guide on the best tuners for F150 Ecoboost has helped you choose a tuning device that best fits all of your criteria.
If you were to ask me for one product that I could recommend, I would suggest you get the XCT S4 by SCT Tuner. It is one of the best tuners you can find because of its real-time data measurement system and easy-to-use operating system.